Field guide to upcoming Senate deadlines
Alright everyone! We have arrived at one of the most confusing times in the Senate again and we want to ensure that no one is lost in the whirlwind coming these next few weeks. Think of this as a field guide that will walk you through the bill deadlines coming up and help you navigate all of the political vocab that news stations will be throwing your way. Buckle up, and let's get to it.

Committee Report Deadline:
The first date to keep in mind is January 30; this is the final day for a bill to be heard in committee before it is considered "dead." There are many Senate committees and a bill is assigned to a certain committee based on the subject or impact of the bill. Being assigned a committee hearing is the first step for a bill; it is where consideration of a bill begins. A piece of legislation must first be introduced and heard in committee before it is able to move forward in the legislature. Boiled down, if there is a piece of legislation that you are passionate about, it has to be heard and voted on in committee by Thursday.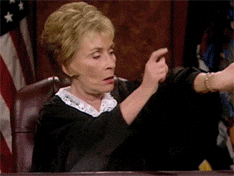 2nd Reading Deadline:
This is where it might get a little more complicated. After a bill passes out of committee, with a majority vote, it is eligible for a 2nd reading in front of the full Senate. (Side note, a bill is read in front of the whole Senate when it is assigned to a committee, but it is not discussed or voted on before it is heard in a committee.) The bill is called down by its author and is explained before the entire Senate during session. On 2nd reading deadline, this is the last opportunity for Senators to amend a bill into a form they can agree with. This deadline in the Senate is Monday, February 3.
3rd reading deadline:
After a bill is read and amended by the full Senate, the author must wait until the next session day to request that their bill be read for the third and final time in front of the full Senate. The third reading deadline is a crucial point for a bill because it can no longer be changed and must be voted on exactly as is. Your third date to remember is Tuesday, February 4. On this date, all bills must be read for a third time and receive a majority vote to move out of the Senate. If a bill is not voted on by this date, then it is officially dead and will not be moving on in the legislative process.
You're either Michael or you're Dwight in this situation.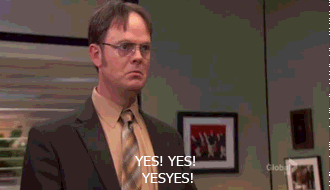 What comes next?
The end is near…kind of. After a bill has passed all of these deadlines, you might think the finish line is close, but there's still work to do. This entire process will start again and every bill that was approved by the Senate goes to the House of Representatives, while every bill that was approved by the House goes to the Senate. Once that switch is made, the whole process starts over.
Well there you have it, a brief description of the crazy weeks that are coming up in the Senate. Now, use your new political knowledge and spread the word on these deadlines to ensure that your voice is heard during this critical part of the legislative process.